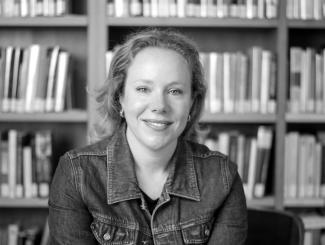 Please join Rachel Barenbaum in a virtual luncheon to discuss her second novel Atomic Anna. Many remember Rachel's
first presentation of her A Bend in the Stars where Jews of Eastern Europe and Russia became the tapestry of her extraordinary narrative imagination. In Atomic Anna, three generations of Jewish women work together and travel through time to prevent the Chernobyl disaster and right ancient wrongs from their past. Anna Berkova, a renowned nuclear scientist, is asleep when Chernobyl's reactor melts down in 1986. She tears through time where her own daughter in 1992 begs Anna to stop the disaster and save her own grand-daughter, Raisa who is a math-prodigy, who challenges her grand-mother to solve equations leading to one impossible conclusion: time travel. And in this marvelous novel Barenbaum through her characters asks, just because you can change the past, does it mean you should?
Click here to watch the recording.